Thanks to all of our fans that are coming back in droves after a long layoff!
UPCOMING SHOWS!
July 29th   Taimane in the Vines Luau             6-10 PM   Monserate Winery  Fallbrook, CA
Aug. 17th   Anthony Cullins & friends*           7-11 PM   Belly Up Tavern  Solana Beach, CA
*Carl Verheyen Band & Richard Smith!
Oct. 2nd    Whitney Shay at the Belly Up     6:30-10:30    Belly Up Tavern Solana Beach, CA
*with The Tighten Ups & The Sea Monks!!
Oct. 15th   The Return of HalloGras                  5-11 PM    Bahia Resort     San Diego, CA
Dec. 3rd    Pianotastic Holiday show                7-10 PM     Star Theatre     Oceanside, CA
Upcoming shows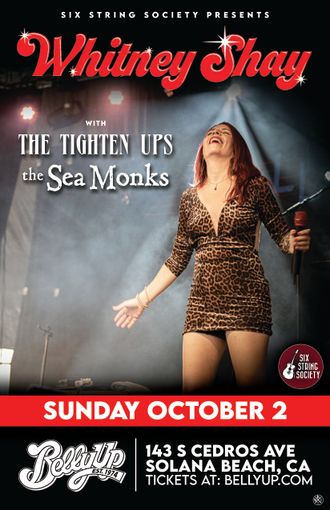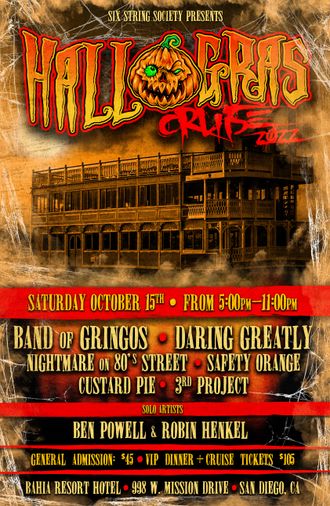 Most recent shows in 2021-2022
Looking forward to going back to sedona in 2022!
Lots of great things ahead with our '27 Club' version
2019 was a great year but Covid had another plan fo r 2020!
What a great HalloGras cruise!
Other shows earlier in 2019
Special Six String Society 'Presents' shows at the legendary Belly Up in 2018.
Lots of amazing shows in 2018
Memorable shows from the past