We can hardly wait to see all our fans on the HalloGras Cruise!
UPCOMING SHOWS and Events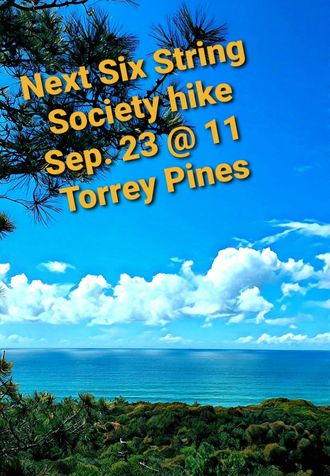 Upcoming shows on sale now!
Oct. 22  Six String Society 'Hallo-Gras' cruise  5 -11:45 PM   Bahia Resort     San Diego CA
Dec. 4th Six String Society - Pianotastic 7:30-10 PM         Star Theatre           Oceanside CA
Our June 2021 Sedona Tour
Lots of great things ahead with our '27 Club' version
2019 was a great year but Covid had another plan fo r 2020!
After being canceled in 2020 & 2021 we can't wait for the Hallo-Gras cruise on Oct. 22,2021
Other shows earlier in 2019
Special Six String Society 'Presents' shows at the legendary Belly Up in 2018.
Lots of amazing shows in 2018
Memorable shows from the past