Promo documentary & the recent Celestial Sirens show in Sedona , AZ

Making it's debut in June of 2014, the Six String Society almost didn't have a second show. Despite the enthusiasm from the audience, there was just one small problem; only 35 people came to see the show! However, after several months of reflection, show creator Kenneth Rexrode decided to give it another shot. Fortunately, things improved the second time around with almost 180 people in attendance at the Carlsbad Village Theatre.  From there, the legendary Belly Up Tavern in Solana Beach, Ca. booked the show in early 2015. This turned out to be a golden opportunity and became the catalyst for the show's upward trajectory over the next 4 years.

This one of a kind music theater production celebrates both theater & music in this one of a kind production. Each show's theme is unique while mixing theater, multi-media with some of the greatest performers in Southern California and beyond.

The show is commonly hosted by the one and only Mr. Gregory Page. He's clever, witty, and welcomes the diverse group of musicians into his 'Living Room." Every show has a story line while the show's rotating cast shares their stories as the evening unfolds.  Musical genres have included blues, jazz, country,  gypsy jazz, bluegrass, rock and roll, soul, gospel, and even Zydeco. The size of the casts range between 12-25 depending on the theme of the show. The 8 most popular versions is the Celestial Sirens, the Piano Project, the 27 Club, Back to Paris, Sounds of the Big Easy, I believe, Take a trip to the Tiki Hut, and our Gospel Revival production.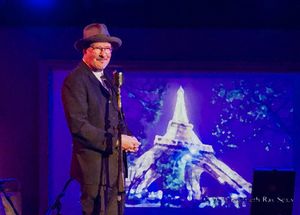 In just 6+ years, this San Diego based production has humbly taken Southern California and Nevada by storm. The show has headlined at the historic Belly Up 10 times since early 2015.  This legendary venue has been a launching pad and destination for national and international acts including the Rolling Stones, Foo Fighters, Jimmy Buffet and Lady Gaga. 

Moving forward the show will continue to take the show on the road to concert halls, large casino showrooms, and performing art centers throughout the world. 

We're grateful to for the support we have from our eclectic fan base. Our fans and music community in San Diego have been amazing! In June of 2021, we performed 4 times in Sedona after a 16 month layoff. Over 120 people came out mostly from San Diego for what became a mini music festival.  In August we were back at the legendary Belly Up to put on our new Rise and Shine version and on Oct 22nd we'll be putting on our 7th cruise with the HalloGras cruise down on Mission Bay in San Diego.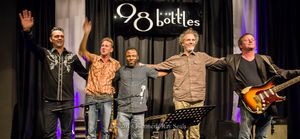 We're currently booking  dates in 2022 that will include shows at the Belly Up, Sedona, Long Beach, Nevada and our 5 annual Mardi Gras cruise.  We're also really excited for our Pianotastic show in Oceanside on Dec. 4th. All of this is a far cry from our very humble roots back in 2014.

Despite all of the interesting videos and pictures it's still not easy to really comprehend the Six String Society until U see it live. There  has never been anything quite like it. It's fun, theatrical style coupled with some of the greatest musicians in the world make this a truly unique musical experience.
And despite being derailed by Covid-19 for much of the last year we are super excited about Our future. We believe our Comeback will be bigger than our setback and can't wait to share the show with our loyal and passionate fan base.